Supporting Togo's Journey Towards Universal Health Coverage
Supporting the government's progress toward universal health coverage through improved integration and implementation of plans and strategies while strengthening involvement and capacity of civil society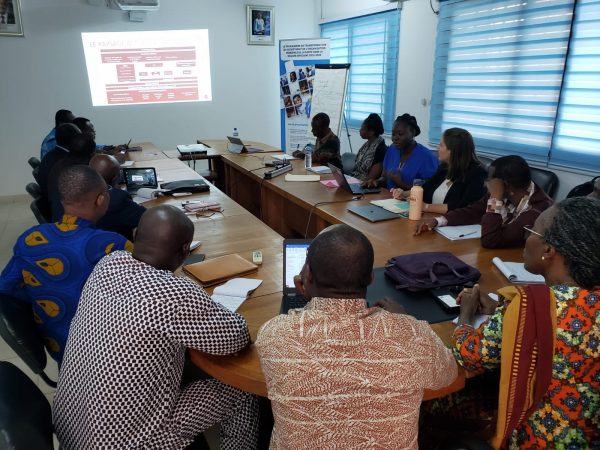 Togo is on a journey to achieve universal health coverage (UHC) to provide health care for all. This goal is reflected in many policies and strategies, including the National Health Development Plan, which outlines the government's plan to increase access to quality care at all health system levels and develop mechanisms for increased financial access to health care. However, stakeholders do not have a shared vision for UHC, and there is an insufficient collaboration among multi-sectoral stakeholders and ineffective civil society and community participation. Togo also lacks a systematic learning mechanism to promote iterative adaptions and improvements for advancing UHC. These challenges are reflected in Togo's high out-of-pocket health spending, including catastrophic health expenditures, sub-optimal quality of care, and inequitable access to health care.
In collaboration with the Ministry of Health, Public Hygiene and Access to Universal Care (MHPAUS), the Centre de Recherche en Reproduction Humaine et en Démographie (CERRHUD), and the African Collaborative for Health Financing Solutions (ACS), the Accelerator analyzed Togo's institutional architecture to identify opportunities to accelerate progress towards UHC. The Accelerator and the Ministry of Health designed a co-creation series to convene multi-sectoral stakeholders to validate systems challenges, discuss root causes, and create effective and innovative solutions in a country-owned, integrated UHC plan. The co-creation process led to greater coordination between key stakeholders of UHC, yielding solutions to the roadblocks to UHC and contributing towards sustainable improvements in health outcomes at the community level.
The Accelerator brought together stakeholders from the Prime Minister's Office, the President's Office, civil society, professional medical associations, the national insurance agency, and funding and technical partners for a participatory co-creation series. Participants developed an action plan to operationalize solutions to challenges that have hindered Togo's progress towards UHC. They also created an informal UHC Task Force to oversee these plans. Following the co-creation sessions, the Accelerator supported the Ministry of Health's efforts to integrate the co-creation action plan into the country's health roadmap and related strategies. The integrated UHC plan includes a list of concrete actions for each solution, potential implementing partners, and resource needs for each action.
Weak political commitment and low civil society involvement around the UHC agenda were highlighted as significant challenges. The Accelerator committed to supporting two Togolese civil society platforms to acquire the skills and resources needed to increase their involvement in the UHC learning agenda. Both civil society platforms are comprised of member organizations. The program assessed the organizations' capacities to serve as advocates and decision-makers for UHC. The Accelerator co-created capacity-building plans with the organizations and is providing coaching and mentorship to implement these plans.
Through these activities, the Accelerator contributes to health systems strengthening (HSS) in a country that the global development community has relatively overlooked in terms of HSS compared to other countries in the region.