Author: Nkem Wellington, Program Communications Director, Results for Development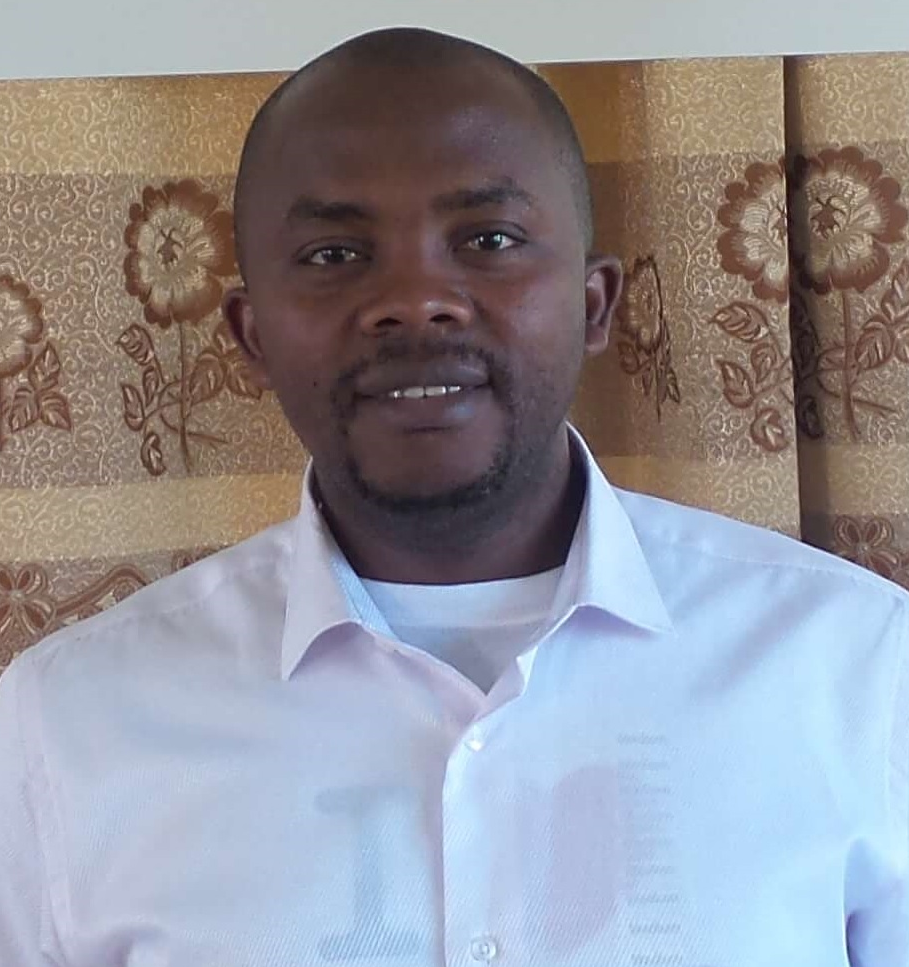 Dr. Alexandre Delamou MD, MPH, Ph.D.
Director of the Africa Center for Excellence for Prevention and Control of Transmissible Diseases, at the University Gamal Abdel Nasser, head of the university's Public Health Department, and director of the Research Unit at the Maferinyah Center
The Accelerator, in partnership with the University Gamal Abdel Nasser of Conakry and the Centre National de Formation et de Recherche en Santé Rurale de Maferinyah (Maferinyah Center for Training and Research in Rural Health) and close collaboration with USAID and the Directorate of Community Health in the Ministry of Health in Guinea, is working on the design and implementation of a study in four out of the seven regions of Guinea. The study includes a decision space approach, which refers to the careful mapping of decisional authority and capacity at decentralized levels of government and the health system. The mixed-methods study will include a quantitative survey, followed by qualitative in-depth interviews and focus group discussions.
In this interview, we sit down with Dr. Alexandre Delamou MD, MPH, Ph.D., director of the Africa Center for Excellence for Prevention and Control of Transmissible Diseases, at the University Gamal Abdel Nasser, head of the university's Public Health Department, and director of the Research Unit at the Maferinyah Center. Dr. Delamou shares his insights on the importance of community health workers, defining roles and responsibilities of local government actors, and whether there are adequate resources available for implementing the community health strategy in Guinea.
As a trained medical doctor, a Ministry of Health employee, a researcher, and a responder to past and ongoing Ebola and COVID epidemics, Dr. Delamou has a 360-view of the health system and recognizes the critical importance community health can play in achieving positive health outcomes.
Q1: Can you share a bit of your background?
I'm a medical doctor by background, but I am currently an associate professor of public health specializing in preventive medicine. I lead the Africa Center of Excellence for Prevention and Control of Communicable Diseases supported by the World Bank. I am also a researcher at one of Guinea's national research centers, which is part of the Ministry of Health, so I am between higher education and the Ministry of Health.
Q2: Can you speak to some of those main challenges facing Guinea's health system?
Guinea is facing multiple concurrent epidemics, including vaccine-derived polio, yellow fever, measles, Lassa fever, and Ebola.  Fortunately, the country was just declared Ebola-free on June 19, 2021 and is currently in the 90-day surveillance period. And of course, we are also facing the COVID-19 epidemic.
Another weakness of the health system is inadequate human resources for health, specifically the number of human resources and quality. Both impact the performance of the health system.
We are also facing a double burden of disease, including persistent infectious diseases epidemics and other transmissible diseases such as malaria, HIV, and tuberculosis that are common, and a growing prevalence of non-communicable diseases such as diabetes and hypertension.
Q3: Why is it so important to focus on community health for health system strengthening within that context?
The importance of community health stems from the fact that 70% of the Guinean population lives in rural areas and is very young. We also have high illiteracy rates and high unemployment. And, due to infrastructure issues, it's challenging to reach rural communities. Internet is not very accessible in the countryside, contributing to difficulties in retaining the health workforce in those areas.  The government has realized that it's essential to invest in community health and those who live in those communities to improve their health indicators.
We also recognize that it is vital to involve the communities in identifying and prioritizing their health needs and developing the best solutions to address their problems, shifting from a top-down approach to health care delivery to more participatory, bottom-up approaches.
We learned from the Ebola outbreak that we could not implement prevention and mitigation measures without the participation of the community. And that's why I think the community health policy has become the main focus.
Q4: Why is it essential that we assess community health workers' effectiveness and the role and responsibilities of local government actors and implementing the community health program? How do those activities impact the health system as a whole?
The community has to be the central focus of the national health development plan. There are concerted efforts towards decentralization, not only in the health sector but also in the local development and other sectors. Decentralization is not new, but the more comprehensive approach to implementation is new. It is important to assess and evaluate this intervention to provide continuous guidance for policymakers. We also need to identify the gaps and provide advice on addressing those gaps and improving the implementation and ultimately the outcomes of the decentralization efforts.
As the government begins to scale up decentralization, it will need to use evidence-based data to avoid mistakes in the early stages. This activity is very relevant to stakeholders at a national level, and they are looking forward to gaining insights from the Accelerator's implementation research activity.
Q5: Can you speak to the approach you're taking to designing and conducting this research?
After consulting with the Ministry of Health and its specialized directorates, we agreed that it would be beneficial to conduct implementation research on specific community health policy implementation in real-time. To this end, we have decided to do a mixed-methods study, which means using quantitative and qualitative methods. First, we will conduct a quantitative survey to assess and the importance of the topics that we want to explore. And from there, we will identify areas to deepen our research through qualitative methods to gain more insights into the quantitative results.
We recognize that what people are expected to do when new policies and programs are introduced is not consistently implemented in the field. Therefore, we will conduct a decision space analysis to support the institutionalization of the community health policy to identify clearly defined roles for actors at all levels of the health system.
The decision space analysis will help us assess gaps between what is expected versus what is being implemented. And, if so, why, and how. These insights will help policymakers understand how the community health policy and related decentralization efforts are being implemented and if there is a need to adjust the policy or not.
Q6: Have you applied this approach before, or have you seen this approach used before?
Dr. Thomas Bossert from Harvard's School of Public Health, who is on the implementation team, has applied this approach with his team in Pakistan and African settings such as Angola and Morocco. Still, I think this will be the first time in a West African francophone setting.  We hope that it will strengthen the implementation research activity.
Q7: How can the findings be applied to strengthen Guinea's community health strategy?
We were lucky to work with the Ministry of Health and key stakeholders in the design phase, which is very important. We are also engaging with the Ministry of Decentralization as well as implementing partners and development partners. They have all been involved in the design phase. Once we complete the quantitative work, we plan to disseminate activities with those stakeholders, including co-creation of initial recommendations and identifying questions to inform the qualitative phase.
When we receive the results from the qualitative research, we will follow the same co-creation approach to build on the results and develop recommendations. We hope that it will be an interactive activity. And because there are a lot of questions around the implementation of the community health policy, we hope that our research will provide answers to those questions that will be immediately useful for the policy's successful implementation.
Q8: Is there anything else that you think we should know about this work and why it's essential to improve the population's overall health?
The research is addressing priority questions in priority regions that the Ministry of Health identified. That is very important. And lastly, the study will build on previous research. The study will be the first time we have a broad overview and a specific understanding of how the policy is working in areas where it is already fully implemented and where it is not implemented. We will also gain insights into how the policy is being implemented alongside other sectors like agriculture, livestock, and local development. It is a complex activity, but the results will provide real-time data for decision-makers to improve the implementation of the community health policy.
Next Steps
The results and recommendations that emerge from this implementation research will be used to:
Inform decision-makers in the health sector and beyond on the need to readapt the program for its improved efficacy.
Target capacity-strengthening efforts for actors at different levels of the health systems and in different implementation regions.
Highlight bottom-up and top-down accountability issues for improving the responsiveness of the community health program to communities' needs.
The results will be finalized and disseminated in Fall 2021.