The authors would like to acknowledge the valuable insights and experience-sharing of Collaborative members, comprising multi-sectoral COVID-19 response leaders from The Kingdom of Bahrain, Bangladesh, Ethiopia, Kenya, Mongolia, and Senegal. We also acknowledge the technical contributions of our co-facilitators, Dr. Raquel Duarte Bessa De Melo, Dr. Jongsu Ryu, Dr. Samba Sow, Dr. Camilla Ducker, our partners at the Health Strategy and Delivery Foundation (HSDF), including Dr. Christine Ezenwafor, Nonye Egekwu, Yosola Odukale and previously Uchenna Gwacham, and our former Results for Development colleague, Loriade Akin-Olugbade.
Author: Kaela Barna, Program Associate, Results for Development; Agnes Munyua, Associate Director, Results for Development; and Amanda Folsom, Senior Program Director, Results for Development
In December 2020, there were over 79.2 million cases of COVID-19, global economic growth had fallen by 3.2%, and in many places, the public had been in lockdown for over ten months. Health experts around the globe were looking for ways to connect, given the unprecedented scale of the pandemic, to share best practices and scale up their emergency response efforts. The Joint Learning Network (JLN), known for connecting experts on global health challenges, partnered with Results for Development (R4D) through the Health Systems Strengthening Accelerator (Accelerator) project to launch the COVID-19 National Coordination of Pandemic Responses Collaborative (Collaborative).
Why Collaborative Learning?
The Collaborative was designed to create a space for country leaders to exchange knowledge with peers on coordinating a response to the COVID-19 pandemic and building more responsive systems for future pandemics. The Collaborative focused on addressing immediate challenges within the context of longer-term health systems strengthening (HSS) efforts and universal health coverage (UHC), with a vision of increasing countries' health systems' resilience.
Collaborative learning networks bring together change agents to co-create evidence-based solutions for global issues. These networks also ensure that the discussions are centered around achieving participants' self-defined goals rather than being driven by external agendas. With the urgent need for knowledge-sharing around COVID-19, the JLN and Accelerator leveraged the JLN's established network of in-country leaders and a team of technical facilitators to support and guide country teams through a systematic collaborative learning process and synthesis of key lessons.
Six multi-sectoral country teams (The Kingdom of Bahrain, Bangladesh, Ethiopia, Kenya, Mongolia, and Senegal) comprised of decision-makers from national COVID-19 response units formed to participate in the Collaborative. Over 13 months, these teams shared their experience, posed their challenges, and sought feedback and advice. They discussed best practices, developed country action plans to guide their country's COVID-19 response, and received customized advice and technical guidance from international experts. The facilitation team captured participants' insights and key lessons into a series of case studies and a final synthesis of shared learning.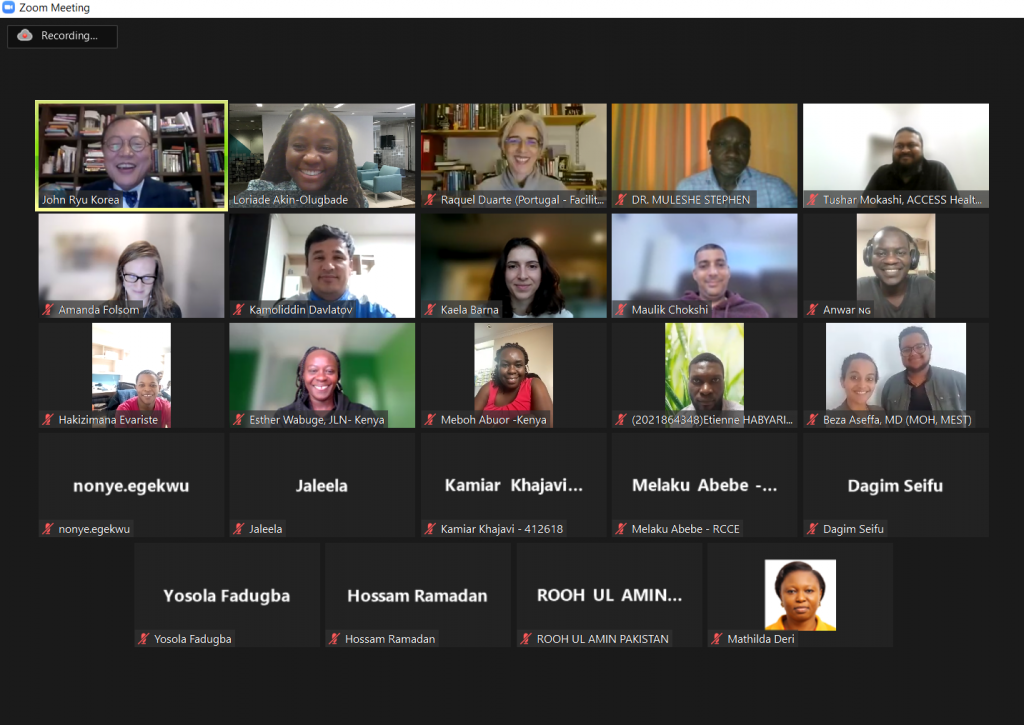 The technical facilitation team worked with collaborative participants to distill and synthesize best practices and guidance on multi-sectoral, multi-level strategies for pandemic response. Global leaders can harness these lessons to improve the institutional architecture and stewardship of health systems in the face of health emergencies, ultimately contributing to progress towards UHC and health system resiliency.  
Through the Collaborative's peer-learning discussions, country teams' experiences revealed that a successful pandemic response involves well-synchronized multidisciplinary efforts combined with effective leadership, communication, evidence-based, collective decision-making, and a mechanism for continuous learning and adaptation to accommodate the dynamic nature of the COVID-19 pandemic. These principles are fostered by robust data systems that provide high-quality data to inform evidence-based decision-making and adaptive approaches.
As the COVID-19 pandemic evolved over time, countries' response priorities shifted. Country teams dug into their pressing issues such as economic resiliency, vaccine distribution, combating vaccine hesitancy, and more. Discussions focused on these topics confirmed the need for swift and generous economic stimulus packages to help populations balance economic pressures, leveraging existing logistical systems to aid and accelerate vaccine deployment, and targeted and engaging communications plans to combat vaccine hesitancy and enhance non-pharmaceutical intervention (NPI) uptake.
Building Global Knowledge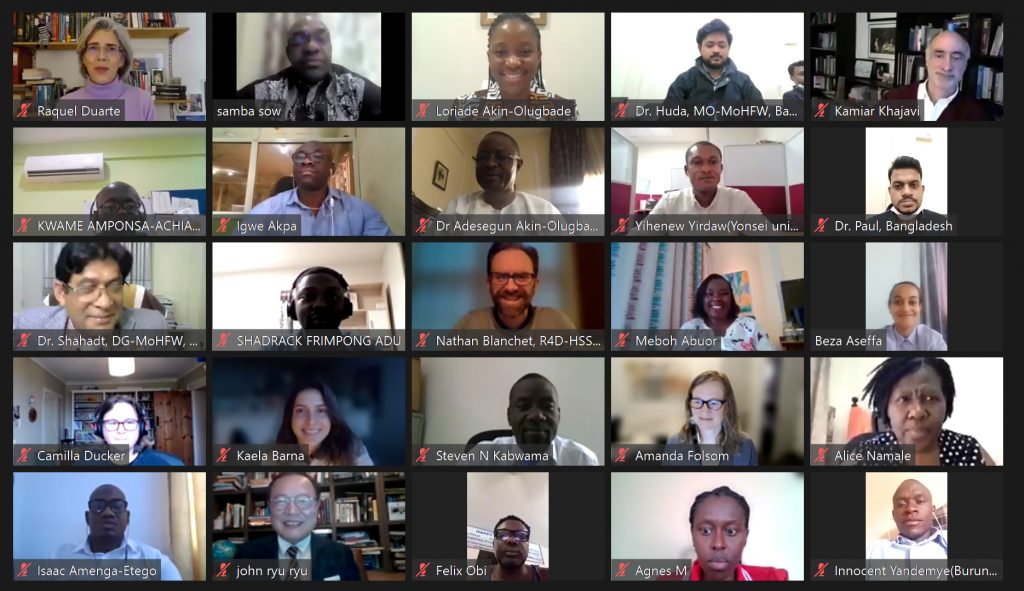 The main objective of the Collaborative was to create a space for countries to learn from one another and identify practical approaches to address their challenges with managing central coordination of a pandemic response, ultimately drawing out and capturing implementation experience from participating countries. The relevant evidence, promising practices and real-life experiences of countries have been documented in three case studies of the experiences of Bangladesh, Ethiopia, and Kenya with managing the COVID-19 response and in the Final Synthesis of Shared Learning.
In the culminating event of the Collaborative, the country and technical facilitation teams convened for one final time to discuss the lessons, reflect on their learning journey and the progress they had made, and celebrate the past year of collaboration and knowledge-sharing. 
Related blogs and resources can be accessed below.