Improving the ecosystem of health policy and systems research to strengthen health systems in Asia
The Challenge
Health policy and systems research (HPSR) is essential to evidence-based decision-making as countries work to strengthen their health systems. Limited evidence-translation capacity among health policy and systems research institutions (HPSRIs) or weak links between researchers and decision makers can present significant challenges for countries as they work toward achieving universal health coverage.  
The Opportunity
Countries are increasingly demanding opportunities to exchange best practices, resources, and lessons learned to strengthen health systems and effectively integrate evidence into the decision-making and implementation process. While learning platforms and training programs exist to address this need, limited engagement with HPSRIs, fragmentation in both content and approach, and a lack of follow up support have hindered HPSR capacity-development efforts.   
Better approaches to support to HPSRIs, including increased collaboration between HPSRIs and learning platforms, will help HPSRIs access the resources and training they need to effectively support the generation, translation and use of evidence in policy and implementation. Focused dialogue and knowledge exchange between these groups will also support relationship-building and further development of resources and models to implement health systems change. 
Our Work
Through this activity, the Accelerator will execute a three-phased approach to help identify HPSRIs' priority capacity challenges in the knowledge-to-action cycle and define enhanced models of HPSR support to reduce the gap between generating evidence and the translation of that evidence into policy and implementation.  
Phase 1, a landscaping analysis of HPSR actors in Asia – including 97 health policy and research institutions (HPSRIs) across 27 countries and global and regional health systems learning platforms and training programs and – has been completed. The results of this analysis were used to inform the design and content of a co-creation series (Phase 2) in May-June 2021.  
These virtual convenings will bring together global, regional, and country actors across a series of six sessions. Throughout the series, participants will identify key challenges and co-create a shared vision and concrete actions that HPSRIs, learning platforms, and development partners can take to improve the HPSR ecosystem in Asia. Participants in the series will also identify enhanced models of support that respond to the needs articulated by HPSRIs. For more information on these sessions, please visit the series website here. 
A longer-term plan (Phase 3) to disseminate the series' outcomes to a broader public audience and further define, test, iterate, and learn from the implementation of enhanced models of HPSR support is anticipated after Phase 2 concludes.  

This brief summarizes the findings from landscaping interviews so global training programs, learning platforms, and technical assistance providers can better support HPSRIs and expand their influence to ultimately improve the generation and use of evidence to strengthen health systems.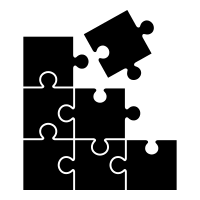 This brief summarizes the Accelerator's landscaping assessment findings that relate to these training programs and learning platforms.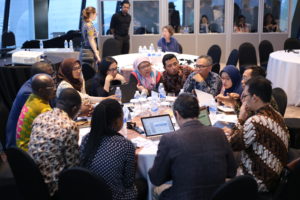 Author: Leah List, Senior Program Associate, Results for Development HPSRIs...
Read More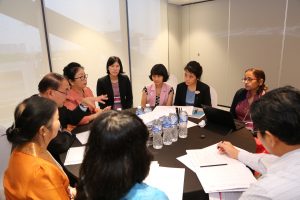 Author: Leah List, Senior Program Associate, Results for Development The...
Read More