Generating Evidence on Successful Approaches to Integration and Equitable Provision of COVID-19 Vaccines
The Accelerator is conducting two COVID-19 assessments to generate evidence and facilitate peer learning on the best approaches to ensure sustainable and equitable COVID-19 vaccination delivery.  
The Challenge
The COVID-19 pandemic had a great impact on health service delivery and compromised immunization performance around the world. Progress was made in the number of those fully vaccinated against COVID-19 since vaccine became available in 2021. Nevertheless, coverage remains relatively low in low and lower-middle income countries, where 22% and 58% of the population has been fully vaccinated, respectively. Due the urgent nature of the COVID-19 response, low and lower-middle income countries implemented vaccination delivery separate from routine immunization systems so as to reach as many people as possible in as little time as possible. This could undermine the gains of routine immunization; vaccine prioritization may disproportionately affect the most vulnerable and create an inequitable distribution of vaccine rollout. All these challenges affect low and lower-middle income countries' health systems. As attention to and resources for the pandemic begin to recede, countries must formulate sustainable and strategic approaches to COVID-19 vaccination for the long term.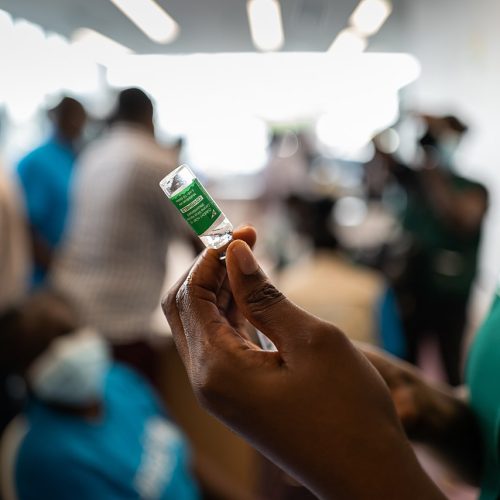 The Opportunity
In line with USAID's updated COVID-19 response technical priorities, the Accelerator will support two assessments to inform global COVID-19 vaccination policy and support countries to learn from each other's experiences (1) increasing COVID-19 vaccination coverage in priority populations and (2) integrating COVID-19 vaccination activities with country health systems rooted in primary health care. The latter is being co-led with the MOMENTUM Routing Immunization Transformation and Equity project based at JSI. Findings from these assessments will be shared and discussed through cross-country learning, where low and lower–middle income countries would identify the proven vaccination strategies that are most suitable to their context.
Our Work
The COVID-19 Integration Assessment will be co-led by the Momentum Routine Immunization Transformation and Equity (M-RITE) project based at JSI and will develop eight country case studies through a desk review of key documents and data, key informant interviews, and focus group discussions.    
The COVID-19 Delivery Strategies Assessment will develop four country case studies through a desk review of key documents and data, key informant interviews, and co-creative sessions to develop learning questions and analyze results.   
Further, the activity will organize and facilitate cross-country learning among the participating countries in partnership with the USAID missions. The Accelerator plans to utilize existing national and regional policy dialogue platforms and international forums to share the findings with policymakers, implementers, donors interested to better COVID-19 vaccination performance.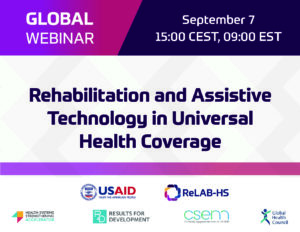 September 7, 2023 15:00 CEST / 9 EST on Zoom...
Read More