Improving Community Health Governance in Côte d'Ivoire
The Challenge
Côte d'Ivoire has among the highest infant and maternal mortality rates in the West Africa region and continues to face challenges in access to essential prevention and treatment services and health care outcomes. To improve access to services at the community level, Côte d'Ivoire developed a national community health strategy. Still, the country faces significant operational and implementation challenges due to governance issues, a lack of standardized guidelines, and insufficient stakeholder coordination. Historically, community health services in Côte d'Ivoire have been implemented in a fragmented and inconsistent manner by different donors and implementing partners.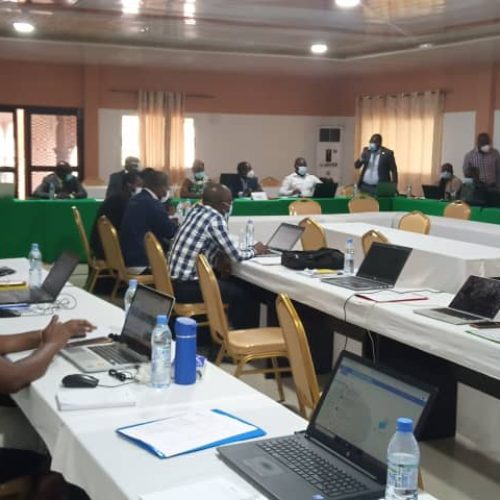 The Opportunity
The Accelerator supports the Directorate of Community Health (DSC) of the Ministry of Health in strengthening its community health leadership, governance, and coordination and exploring key learning questions around the inputs and approaches contributing to improved community health implementation.
Our Work
The Accelerator has supported the development of three major community health activities in Cote d'Ivoire.  The Accelerator worked closely with the  DSC to develop the country's first national community health policy, articulating a common vision and standardized community health implementation approach. Following the policy's validation and adaption, the Accelerator supported the DSC in developing a concrete operational plan for the policy, which outlines an integrated package of preventive and basic curative community health services to be provided by community health workers and the roles and responsibilities of other community-based actors in supporting effective implementation of the community health program.  The Accelerator also collaborated with the DSC to carry out a nationwide mapping survey, which was used to develop an online, interactive community health resource mapping tool that identifies current community health interventions, available funding sources, and actors in all regions. The aim of the tool is to facilitate evidence-based decision-making and resource allocation. The Accelerator built the capacity of DSC staff to continuously use and update the online resource mapping tool, which is now housed and maintained on a Ministry of Health website, thereby ensuring the tool's sustainability.
The Accelerator is now developing a learning activity to explore whether the development of the national community health policy and its operational plan, as well as the resource mapping tool, have contributed to increased collaboration among community health actors. The overall goal of the learning activity is to determine if there is evidence that the activities are achieving their objectives of strengthening governance and leading to greater coordination in implementing community health activities. The results will be disseminated to the DSC, partners, and other community health stakeholders at national and global levels.
News & Resources: COUNTRY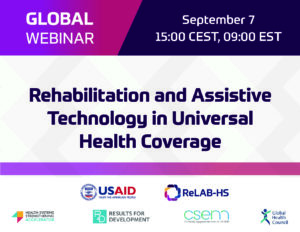 September 7, 2023 15:00 CEST / 9 EST on Zoom...
Read More