Improving Equity and Resiliency of the Future Community Health Workforce
The Challenge
Countries increasingly see the first-line providers broadly categorized as Community Health Workers (CHWs) as having an integral, and no longer peripheral, role within the healthcare system. There is compelling evidence of the effectiveness/cost-effectiveness of CHW programs in delivering a wide range of essential health services to hard-to-reach communities and growing awareness of the critical role of CHWs in providing a broad range of health services for maternal and child health and management of infectious diseases such as COVID-19.
Many challenges remain, such as ensuring that the selection and recruitment of CHWs reflect the communities they serve, that CHWs are adequately trained and supported to undertake their roles, and that governments can prioritize and sustainably finance these programs as an extension of the broader health system. Additionally, attempts have been made to utilize digital innovations to address some of these issues. Yet, there are challenges even within that due to surrounding fragmentation – such as duplication of innovations, donor-driven pilots, inadequate infrastructure and connectivity, and limited funding, which influence the scalability and sustainability of digital innovations. All these challenges within the realm of supporting CHWs demonstrate a cross-cutting challenge and theme of equity in the community health workforce. Many of these issues are reflected and reinforced as strategic priorities for investment across several countries' Community Health Roadmaps. These issues are not as reflected and supported by the country's strategic priorities, which directly impact the livelihood of CHWs and those under their care.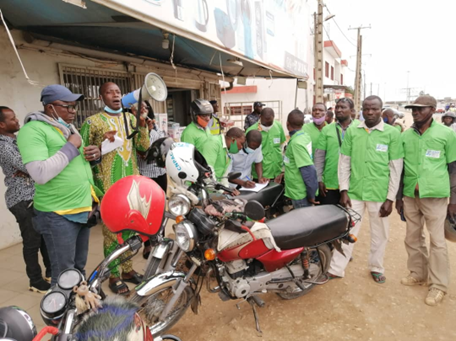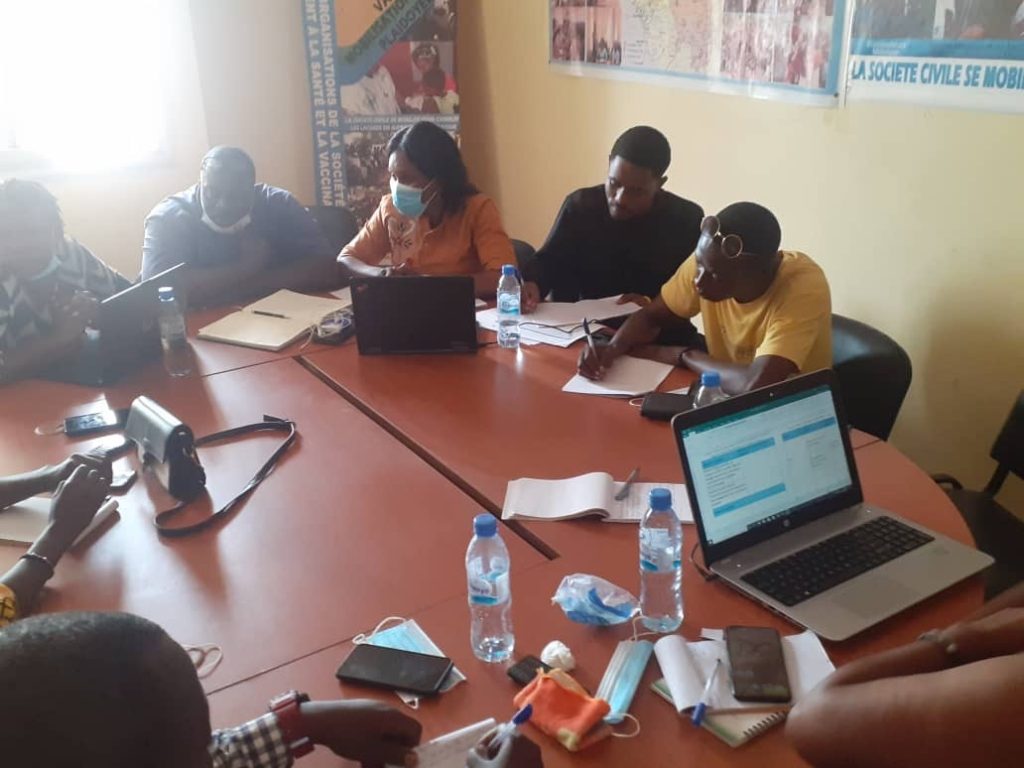 The Opportunity
USAID initiated discussions with the Accelerator to undertake a new program of work in Year 4 focused on the recruitment and education of the future workforce, with interest in exploring possibilities for "designing and implementing socially accountable and more equitable health education and recruitment policies and practices." This reflects the USAID Office of Health Systems' interest in applying an equity and systems strengthening lens towards the creation of high-performing healthcare systems, but also aligns with the broader objectives of the Biden-Harris Administration's recently announced Global Health Worker Initiative to advance equity and inclusion in the recruitment and retention of skilled health workers, utilize digital innovations for frontline workers, and other actions to ensure a more sustainable and responsive workforce.
The Accelerator will utilize evidence to explore and inform country-level work and create opportunities for peer learning and knowledge exchange across countries. The challenges articulated above suggest the following as urgent priorities for advancing CHW program objectives:
Recruitment of key community health workforce cadres informed by data and analytics which address workforce needs and evolving roles and bolstered by strategies that ensure community acceptance and promote diversity and equity
Training, which is widely accessible, of good quality, and regularly offered, utilizing appropriate learning methods and innovations to improve performance, quality care and facilitate professional development
Financing to improve the integration, efficiency, and mobilization of resources for the community health workforce, utilizing the best evidence on CHW compensation models and their implications
Our Work
For this activity, the Accelerator is conducting work across three main buckets:
Rapid Review of Progress to Date/Challenges to the Community Health Workforce. For this work, the team has conducted a preliminary desk review of global, regional, and country-level policy documents and peer-reviewed literature related to recruitment, training, financing, and digital innovations in the community health workforce, with a particular emphasis on equity. A series of key informant interviews with experts in different technical areas complemented this research. These rapid reviews will be synthesized in a series of briefs that will be shared with relevant stakeholders and policymakers.
Country-level analysis and technical assistance. The Accelerator plans to engage with country missions to support work related to the recruitment, training, financing, and/or use of digital innovations in the community health workforce. The Accelerator is currently engaging with the Côte d'Ivoire mission and government to advance this work and plans to work closely with at least one other country.
Cross-Country Networking and Peer Learning. The Accelerator team was asked to support the development of the Community Health Worker Symposium, a global convening in March 2023. This symposium is expected to bring together over 600 delegates across 40 countries, including high-level government officials, technical experts, and members of the community health workforce. The Accelerator is leading the development of a pre-conference day, and the development of key technical tracks, including those related to financing, training, recruitment, and professionalization of the health workforce, and digital community health in practice.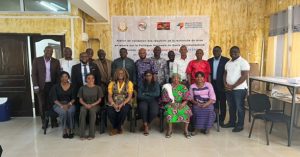 On December 9, 2022, Guinea's National Transitional Council unanimously adopted...
Read More