Improving Community Health Governance in Côte d'Ivoire
Developing policies and tools to reduce fragmentation and improve implementation of community health services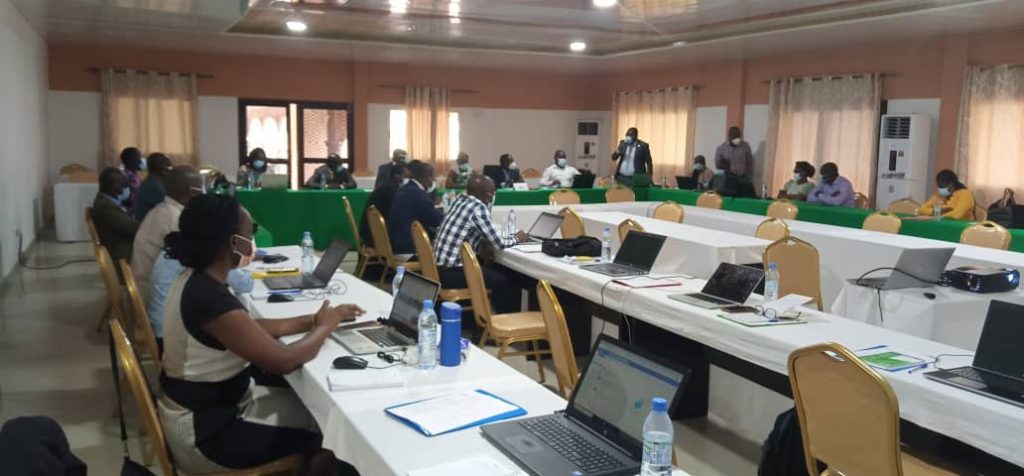 Côte d'Ivoire has among the highest infant and maternal mortality rates in the West Africa region and continues to face challenges in access to essential prevention and treatment services and health care outcomes. To improve access to services at the community level, Côte d'Ivoire developed a national community health strategy. Still, the country faces significant challenges in its operationalization and implementation due to weak governance, a lack of standardized guidelines, and weak stakeholder coordination. The Directorate of Community Health's (DSC) most recent annual operational action plan identified five dimensions to support the community health program by strengthening community health's institutional and organizational framework. 
Building on the Accelerator's support for the HIV program, the Accelerator is supporting the institutional and organizational framework for community health by:
Developing a National Community Health Policy and an accompanying situational analysis to provide a shared vision and standardized community health implementation approach
Developing a national mapping tool to identify community health partners, actors, and types of interventions supported. 
The Accelerator developed a comprehensive situational analysis of ongoing community health efforts and a National Community Health Policy in partnership with Health Policy Plus (HP+), Impact Malaria, UNICEF, and Alliance Côte d'Ivoire. The policy establishes a framework for the community health strategy and includes clear roles and responsibilities of actors at each level of the system. 
The Accelerator also supports ongoing efforts to map and assess all community health key actors and interventions. Using these data, the Accelerator will develop an interactive display that will identify potential duplication of efforts and gaps and inform the reallocation of resources to regions that currently lack adequate community health coverage. Improving coordination, governance, and allocation of resources will position the community health program to meet the health needs of Ivoirian communities more effectively.